Some common part-time jobs for students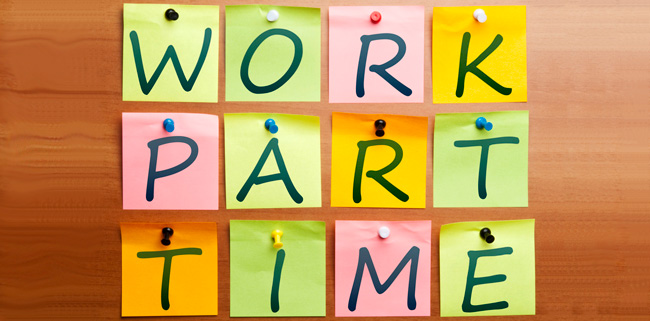 This one blog is a must read for all the students, as it contains an appropriate solution to one of the most prominent problems every student face during their college life that is cash crunch. During college days, students have to spend money in a lot of activities, and most of the times students find the money they have is not sufficient. The pocket money you get from your parents is limited, but the expenses are unpredictable, and during such times it becomes difficult to handle the situation. The cash crunch is a common problem for students, but the good news is that there are some part-time jobs that you can do to avoid a cash crunch. For earning a little extra money, you need not have a diploma or a degree, but the part time jobs can be done using your capability and creativity. There are several jobs that you can take up.  Here are some good part time job options that may help you earn money without restricting your college routine:
Educational tutoring- If there is subject that you excel in, you can use your knowledge to teach the school students, who struggle with the particular subjects. Take home tuition or ask the students to come to your place and decide your charges on per hour basis. You can also choose your graduation subjects and teach them to your peers, this way you can earn money and brush up your knowledge as well.
Freelance writing- If writing is your hobby, then make a career out of it. As they say, a pen is mightier than the sword, similarly use tour writing skills to persuade others. Several companies hire freelance writers to create content for them. It is a flexible job and doesn't require you to go to any office as this can be done at home as well. Aspiring journalists can opt for this option as it will help them brush up their writing skills.
Babysitting- It is another regular job that college students can do. Those who like kids can opt for this option as babysitting is quite an exciting While babysitting, you can make friends with younger kids and play with them, which is a great stress-buster. After your classes, you can babysit for couples who go to work.
Fitness coaching- Fitness has become the latest trend nowadays. Youngsters are giving a lot of importance to their fitness, and if you are one of those fitness freaks who know every little detail about being fit, you can use your passion and earn some extra money. Zumba, power yoga, aerobics are latest fitness trends, and one can get a certificate by regular practice. When you have a certificate, you can join some gym or start your classes and earn good
Office Assistant- This is one of the most common jobs students do. All the departments in colleges need some assistants to perform some manual work, and this is one of the comforting part-time jobs. You can also apply for such jobs outside your campus as all the offices require supporters who can perform some standard work on a daily basis. This can also help you later when you start your career as you will have professional experience.
Event Organizer- Event management has become a fruitful job, and many professionals are making good money by organizing events for others. You can start an internship with any event management company o you can also start your small event organizing business along with your friends. You can organize small birthday parties and kitty parties. You can dress up as a cartoon character during these events to entertain kids. You can also play the role of an anchor and do one or two day's promotional events.
Online counseling- You can also become a counselor and help little kids with their career dilemmas. You are in college and must have faced certain stressful situations from time to time. You can provide your expert advice to the other kids going through the same situation and counsel them.
The jobs people do during their young days may not fetch huge amount of money, but the amount of happiness is immense. The feeling of earning money will make you happier. I would advise you not to spend all the money you earn during your college days and develop a habit of saving some amount as it will help you later when you start earning money in a regular job.
This article has been written by an essay expert of Make My Assignment. For expert assistance to complete your assignments, please contact makemyassignments.com.